Feel Proud In Front of
Your Trade Show Booth
High Impact Services is your one stop shop for custom trade show displays
MAKE YOUR TRADE SHOW
DREAMS COME TRUE

High Impact Services designs trade show booths that are customized to meet your needs. Our booth ideas will make your business stand out on the show floor with a premium brand experience. You can trust our display services team to manage the exhibit setup and installation, so you can focus on wowing potential customers. We make it easy. And High Impact Services helps you achieve better business results. We have the unique ability to measure traffic and track leads, so you can maximize the return on your experiential marketing.

Get Started With High Impact Services
The first step is an easy one: all you have to do is schedule a consultation with one of our trade show experts.

With High Impact Services, you'll have your pick from a wide selection of cutting-edge technologies to utilize in your exhibit: from premium textiles and fabrics to hard substrates and multi-finish prints, not to mention a plethora of lighting and flooring options. We'll provide turn-key solutions for all of your potential display needs, and make sure your trade show booth leaves an impact that impresses.
Check out some of our designs here to see a few ways that we've impacted our clients—but keep in mind, they're only a glimpse of what we can do to wow your audience on the trade show floor.

Experience Our No-Hassle Custom Booth Design Process
Once we've gotten started, our experienced project managers will guide you through our streamlined design process for your display. First, we'll discuss the budget and dimensions for your exhibit during our booth consultation, exploring potential upgrades, fulfilling any graphic design needs, and so much more-anything we can do to take your trade show display to a higher level.

Once we've shown you how we'll solve all your unique display needs, it's off to the races! We'll take the reins and handle every aspect of display development at our own top-of-the-line manufacturing facility, so you can focus on your business.

We'll Handle the Logistics of Booth Delivery & Assembly
For most businesses, trade shows are nothing but a world of stress once the day of the event has arrived. Even if they have a great design, assembling and disassembling their booth or display can be a huge hassle. For our clients, on the other hand, the day of the show is just another part of their seamless High Impact Services experience.
Since every element of your exhibit will be shipped together, you won't have to worry about sourcing different materials from different service providers—everything comes to the right place, at the right time. In addition, we'll handle the delivery and assembly of your booth through our nationwide network of installation and dismantling professionals. You won't have to lift a finger as we put the pieces together, allowing you to sit back and get ready to make your impact on the trade show floor.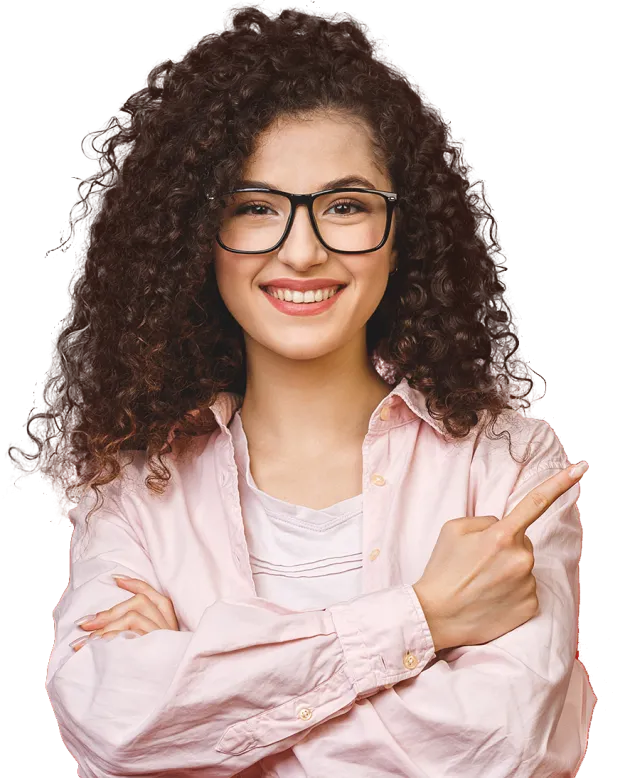 Ready to Show Off?
Get in touch with our consultation team today to learn more about who we are, what we do, and how we can provide all the services you need to shine at your next trade fair.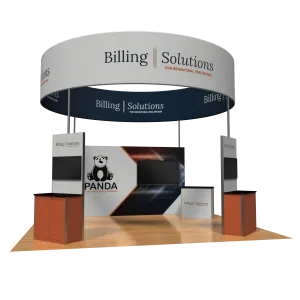 Davy S.
Director of Marketing Sales, Billing Solutions, Inc.
I just wanted to take a minute to say thank you to High Impact Services for helping us design and deliver a fantastic booth for our conference. The process was super easy, and the end result was awesome. We had so many great comments about our booth.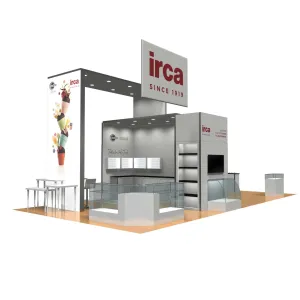 Jamie H.
Marketing Specialist, Dobla Holding USA
High Impact Services by Displayit has been a great partner to work with. From booth development to execution at the tradeshow, the team communicated well and offered great ideas along the way to help us create the most beautiful booth possible. We received rave reviews from our customers at the show. Thanks for making us look so good!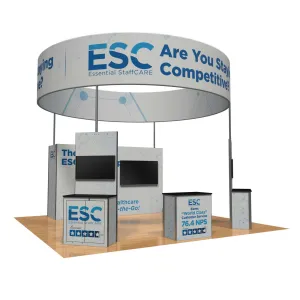 Lauren L.
Senior Marketing Project manager, Essential Staff Care
Using High Impact Services has helped us enhance our presence at conferences! Their displays are fantastic - highly functional, diverse, and of great quality- but what I've found makes them especially unique is their customer service. All I have to do is fill out a few basic forms before a conference then their team handles the rest, all while keeping me in the loop every step of the way. I always know I'm going to find our booth set up and our space tidy, eliminating a lot of pre-conference stress.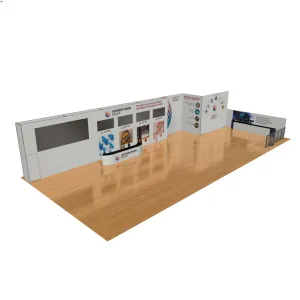 Fiona N.
Marketing Communications Manager, Antares Vision Group
We have been working with Displayit since 2017 on trade show booths both large and small. The team has expertly met the challenges of multiple rebrands, technology updates, and location-dependent deadlines with continued customer service excellence. Each year our displays get better and better, earning compliments from even our competition! Lots of companies provide display services - but getting to work with a team that takes pride in and backs up their work cannot be replaced. We look forward to continuing our relationship with Displayit in the years to come.

Start Making an Impact Today!
Have questions about our display design process? Want to learn more about our services, and how we can meet your unique trade show needs? Get in touch with the High Impact Services team today.